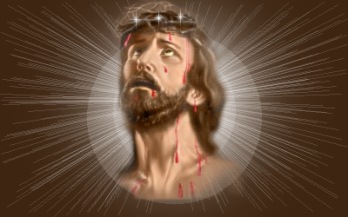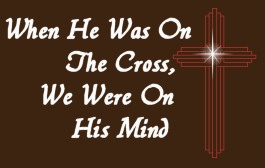 Gethsemane

It's so dark here, in the Garden.
But, I've always found You here.
Yes, when all My strength was ebbing,
You would suddenly appear.



Now, comes a burden, oh, so heavy,
As I strain, upon My face
The blood is oozing with My sweat drops
And I feel such deep disgrace ...



To have the sins of all mankind
Heaped here, where was no sin.
It's hard, no matter Who I am,
To manage carrying them.



Please, Father, is there another way?
I feel I can't bear more.
But, I will purchase souls for Heaven,
No matter what's in store.



More than I ever could imagine,
I want Your will to be.
Give Me the strength I need, so badly,
These next few hours, for Thee.



I feel the hate of worldly men,
No thankfulness at all.
But, Father, please don't blame them.
Their understanding is so small.



They've never seen Your perfect land.
Or brought new life, like You.
We've stood together ~ spoken words
That changed to rain the dew.



We've set the rainbow's formula,
With promise in each one.
We've spread a canopy of stars
Above, when day was done.



I feel the weight of billions. But,
I'm determined to do Your will.
Please, Father, hold the angels back
While I walk up the hill.


2004 by Joan Clifton Costner
Copyrighted. All rights reserved.

All pages are listed in
the Library.