Remember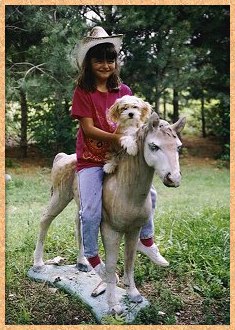 She canít remember what I canít forget.
I know sheís older, now; coping and, yet,
Fragmented memories tear at my heart ~
Despising the distance that holds us apart.



She canít remember. Of course, under three,
Not much is recorded in young memory.
Still, it seems such a shame that so precious a time
Should be left all alone in the halls of my mind.



When kisses, so innocent, pressed on my cheek
And chubby arms circled my neck like a wreath;
Swift little feet ran to me in delight.
My hand she reached for, in darkness of night.



Thank God I could be there for her tender needs,
To kiss little bruises and tiny scraped knees;
To teach her, with love, basic babyhood
And do all the things that a good mother should.



Now, I canít reach her, for time has me held
In a strong cocoon; built with power and stealth.
Slowly, it blinded. So, I didnít see
All the numerous ways it planned to trap me.



Lord, as long as I breathe and can whisper Your name,
In all of my prayers You will still hear the same;
That little darling I will love to the end
And maybe Youíll help her remember, again.


Joan Clifton Costner
Copyrighted. All rights restored.

And I will restore to you the years that the
locust hath eaten,
the cankerworm, and the caterpillar,
and the palmerworm,
my great army which I sent among you.
Joel 2:25

All pages are listed in
the Library.