What an awesome thought
That we can speak to God!
Whether high or low, wherever
We may go; the mighty king ...



The man beneath the bridge,
The beauty queen, the blind
(In fact or in spirit), the mute,
The simplest, or the honored graduate!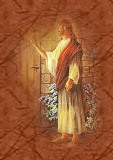 This King of Kings
Avails Himself as Servant,
A blessed Friend; even
Yanking souls from fires of hell!



Quietly, with patience for the aging, ill
Or the tiny voice not yet speaking;
Still, He waits and listens for
That lovely word that makes us His!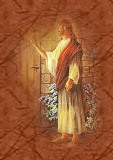 He is ours, already.
He planned it so. And,
I donít understand. But,
Thatís beside the point.



He has given just the small
'Measure of faith'; a gift for all!
And, when, in prayer, itís put to test,
We find it is enough ...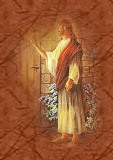 Not only sufficient, but strengthened;
Multiplying until it holds us fast!
Then, prayers are said in confidence
With faith abounding!



And, when our answers come,
Do they astonish us or will we
Even remember to Thank?
Oh, Blessed Lord ...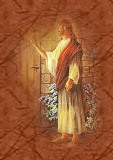 Each tiny thought of You is like
A touch of Heaven; each song
That floods my soul or fills my voice,
A pleasure to respond to ...



Because You wooed and won,
Because You lived and died and rose,
Because You have awakened
My slumbering heart!

Joan Clifton Costner
Copyrighted 2003. All rights reserved.

"God hath dealt to every man the measure of faith."
Ro. 12:3

"My Grace is sufficient for thee:
for my strength is made perfect
in weakness." II Co. 12:9

He who prays must also believe ...

All pages are listed in
the Library.