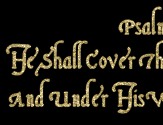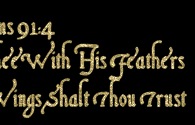 "Father, I pray that each one who enters may be
blessed by Your Spirit, and that all may leave with a
blessing from You. Anoint words and readers by
Your Spirit. May all be pleasing to You."
"I am not ashamed of the gospel."
Thank you for visiting! Poems
Will be added regularly.
To be informed of updates,
please join the mailing list.
You will find the mailing list form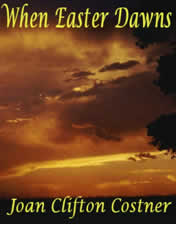 If you enjoy her writings,
you will love her e-book!
A 76 page poetry e-book, available on CD or
download in PDF format.
To order, contact Joan.
Joan Clifton Costner,
Rt. 1, Box 180,
Guymon, Oklahoma 73942.
Tel # 580-338-6003.

"When Easter Dawns"
is small enough to
carry easily, with 76 pages and
about 45 poems or essays."

Support United States Military

All pages are listed in
the Library.


All poetry written and copyrighted by
Joan Clifton Costner
All rights reserved