Please sign my guest book!
I would love to know that
you had been here.
I pray your visit was blessed.

You may sign this guest book if
Bravenet is not working!
Sign/View my Christian Guestbook!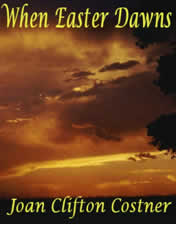 If you enjoy her writings,
you will love her e-book!
A 76 page poetry e-book, available on CD or
download in PDF format.
To order, contact Joan.
Joan Clifton Costner,
Rt. 1, Box 180,
Guymon, Oklahoma 73942.
Tel # 580-338-6003.

Support United States Military
All pages are listed in the Library.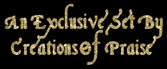 If you would like to be
notified when new poems are added,
join our mailing list!
Website Created And Maintained
By: Shirley
For Joan Clifton Costner